Berks County's Premier
Indoor Golf & Sports Simulation Center
---
---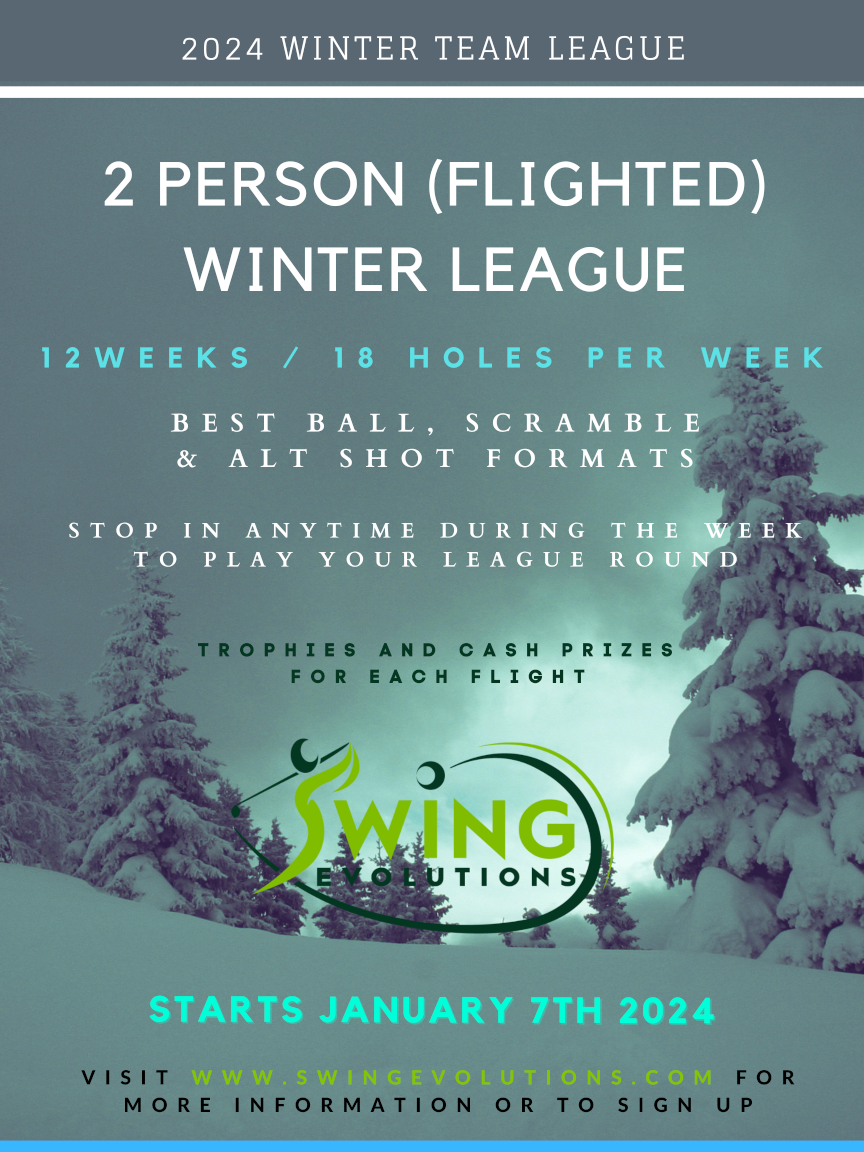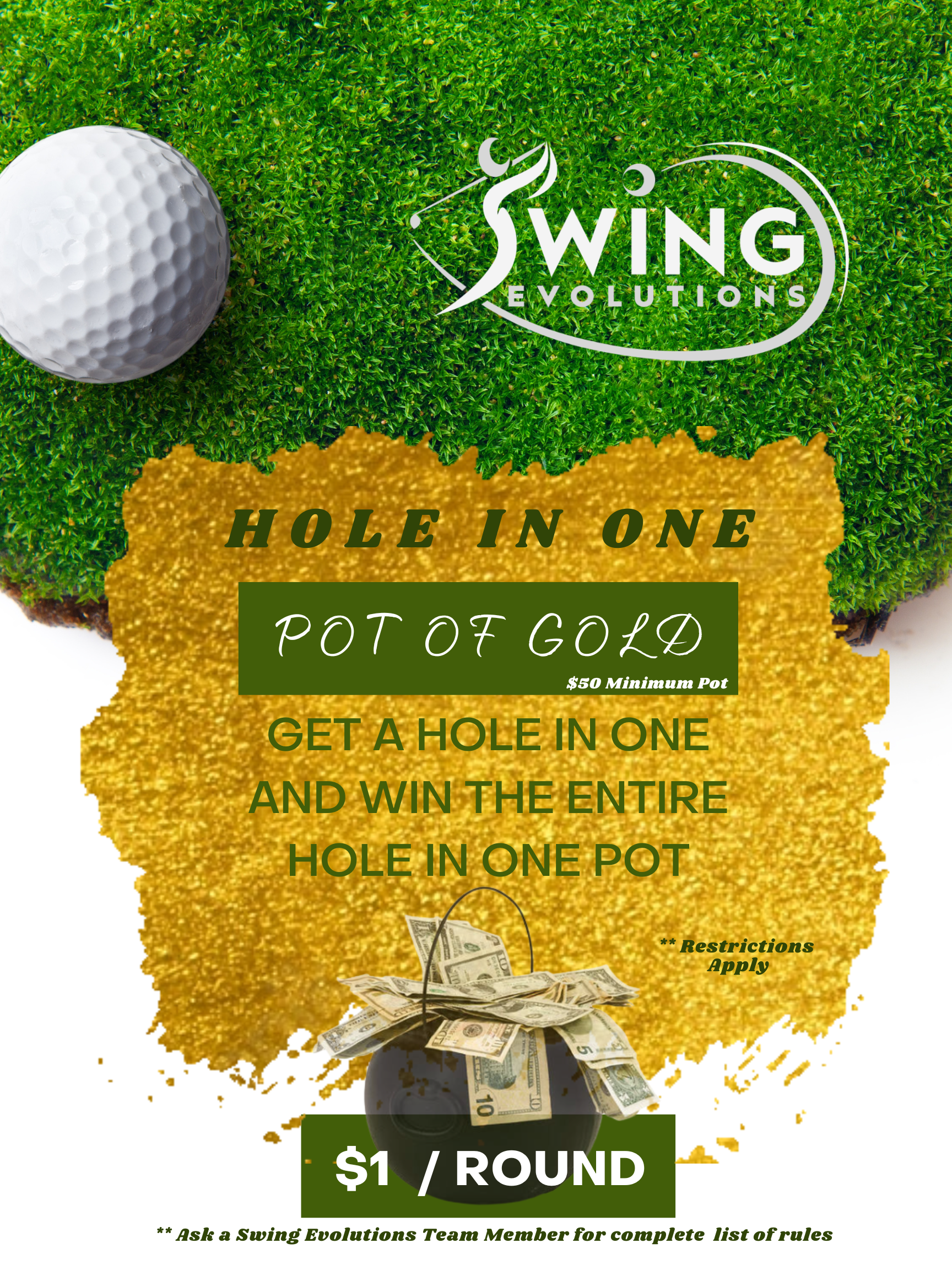 Click Here to pause the Slideshow

Winter Competitive Team League

12 Week / 2 Person Flighted Team League
Stop in anytime during the week to play your league round at your convenience
Mixture of Best Ball, Scramble and Alternating Shot formats
Teams will be flighted after the first 4 weeks of play
Trophies & Cash Prizes for top teams in each flight!!
Starts the Week of January 7th
Cost: $40 Registration Fee + Regular Simulator Rental Rates

Weekly 9 Hole Quick Scramble

Play anytime during the week (Mon-Fri)
9 Hole / 4 Person Scramble
No Commitment, just play each week you can make it!
$20/Person + $5 Skins
Win the week and you play for free the next week!

Wednesday Morning Team Matches

Every Wed Morning at 9 AM
Handicapped Points Based Team Matches
No Commitment, just play each week you can make it!
$25/person

Friday Night Team Matches

Every Friday night at 6 PM
Handicapped Team Matches
No Commitment, just play each week you can make it!
$25/person + $5 for Team Matches
Swing Evolutions is a year-round indoor golf training and entertainment center. Swing Evolutions provides a casual, relaxed and friendly atmosphere for golfers to improve their game or just have some fun with THOUSANDS of courses to play. Our center features 7 regular bays powered by industry leading Foresight GC2 launch monitors, 2 multisport bays utilizing state of the art Full Swing Simulators and NOW 2 Luxurious Premium Golf Bays!.
Not a golfer? Not a problem!
Our MultiSport simulators not only provide cutting edge golf simulation, they also provide fun family multisport simulation as well! Test your QB skills in a 2 minute drill, blast a kick by the All-Star goalie in a soccer penalty shootout, or hold off the endless waves of zombies in the fast paced and exciting Zombie Dodgeball! It's Fun for Everyone!
For a complete list of all the courses and multisport options available please visit the
Technology
section.
Indoor golf is very similar to a driving range but so much better! No more guessing at your distances, spin rates or club averages.
Using the simulators involves swinging real golf clubs with real golf balls! The only difference is that you are hitting the ball into a high quality impact screen instead of having to find it.
Each shot will display the entire flight of the ball in the "virtual" world, followed by a screen showing the analytics of the shot. Ball Speed, Launch Angle, Backspin, Sidespin, Peak Height, and much more is all available at your fingertips!
Sorry, your browser does not support this video player.
We are conveniently located just off of 422 in the Reading Mall East adjacent to Boscovs.
---
Swing Evolutions
is a proud supporter of